ROC EVENTS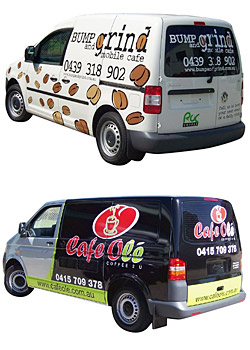 Great coffee for every occasion
For great coffee freshly made with barista expertise at your next fundraiser, sporting event or private function book one of our professional coffee vans.
We arrive on time and fully equipped to make lattes, short and long blacks, mocha, cappuccino, flat white, iced coffee, hot chocolate and much more.
The Black Or White network now has over 40 vans Australia-wide. Our vans are in demand at numerous events, from school fetes, markets and sporting events and large festivals, and are guaranteed to be a great attraction at your next event.
Black Or White
Click here to get more information about booking vans for your upcoming event.
www.blackorwhite.net.au