BUSINESS OPPORTUNITIES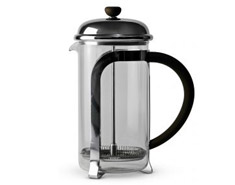 Build your lifestyle on ROC
Love coffee? Here's your chance to make the café lifestyle pay and enjoy the freedom of working for yourself.
ROC Coffee is an Australian business with an innovative edge. New ROC Pod Bars are the first of their kind, offering you the chance to operate a uniquely Australian premium coffee service - more upmarket than the takeaway and in a fraction of the floorspace (and overheads) of a café.
Full barista training
ROC Pod Bar is a proven business formula being rolled out selectively in 2008 in Australia. We set you up with all the equipment you need and provide full barista training and support to get your business up and running fast.
If being out and about is more your thing, a custom-built mobile coffee van gives you complete flexibility to build your business around your lifestyle. Find out more from our affiliate company, blackorwhite.net.au.
Find out more about how you can ride the coffee wave with your own ROC Pod Bar business call us on 0404 463 562 or use our contact form and we will get back to you soon.
Coffee Beans
Coffee Pods
Machines/Equipment