ROC OFFICE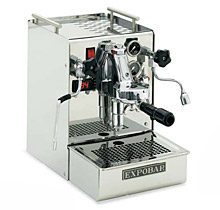 Look after your team and clients with real coffee
How often have you thought I could just do with a decent coffee at work? Introducing ROC Office - now you can power through your day with café quality coffee. Ditch the jar of instant and say hello to a sleek espresso machine that uses ROC Coffee Pods, the foolproof way to make superb coffee without the mess.
The machines we supply can use any brand of coffee Pod but we will work with you on a great deal for our superb ROC Coffee (because life is too short for bad coffee... even at the office!).
We come out and install the espresso machine that is right for you and give you the basic training to be up and running.
Simply call us on tel: 0404 463 562 or e-mail us to discuss your budget and requirements.